Stand with Ukraine. Save peace in the world!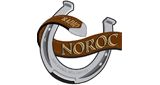 Radio Noroc
Chișinău, 88.8-107.2 MHz FM
"Radio Noroc" înseamnă dor de casă, dor de-acasă, dor de neamul tău și de muzica frumoasă!
Show more
Radio Noroc reviews
Serghei Coroban

26.09.2023

Bună radio noroc, aveți muzică frumoasă, dar interpreta din studio e cam din viitor și nu e cu picioarele pe pământul nostru sărac și sacru,a uitat de unde a pornit, fiți și voi așa autentici cum erați, nu căutați pe ăștia cu"degete pe sus"

Graf Grafectorovici

05.07.2023

Noi nu mai avem artisti autohtoni? Am impresia ca askult in post radio din Rominia.Sau Suruceanu,Ciolaku,Cuciuc sunt in vakanta?

Mulțumesc radio noroc.pentru că putem ajunge la inimile celor dragi noua.dunteti cei mai buni

Maria Dragancea

10.05.2023

La mulți mulți ani radio noroc. Va mulțumesc pentru programul meu preferat.

La multi ani Radio Noroc! Moldova plai de dor. Bagati reclama cu satul German!

Gheorghe Crivoi

09.01.2023

Sall radio noroc

Vitalie Casian

10.12.2022

Unde putem descărca piesa, ,,Batuta fetelor"

Gabriela Costiv

26.11.2022

Radio Noroc- Radio în Inima Moldovei- radio în inima mea!

Nordul Moldovei

05.08.2022

Buna ziua vă transmis de peste hotare.

Angela Vrajitor

03.08.2022

oamene care ascult radio aistia pin amuia este un legend
Information about the radio
La 16 noiembrie 2005 o echipă îndrăgostită de muzica neamului și de valorile lui și-au unit forțele și au demonstrat că norocul și-l face omul, iar în spațiul radiofonic al Moldovei s-a făcut auzită o nouă voce: "Radio Noroc". Fiecare zi petrecută alături de "Radio Noroc" e o sărbătoare a sufletului, fiecare cântec e strop din dorul neamului și din înțelepciunea poporului nostru. Nu vom încerca să te convingem că suntem primul și unicul post de radio care promovează în exclusivitate muzica și valorile neamului său - faptele vorbesc de la sine. Ținem doar să mulțumim audienței impunătoare și partenerilor de afaceri pentru că au ales să facă parte din familia "Radio Noroc" și ne motivează să fim cei mai buni.
Acasă, în mașină, la serviciu - oriunde ești cu "Radio Noroc"!
Radio contacts