Stand with Ukraine. Save peace in the world!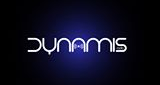 Dynamis Radio
Dynamis Radio Emisora de radio Cristiana. Madrid, Spain.
Show more
Dynamis Radio reviews
muy buena. Dios los bendiga siempre

Lucia Montalban

14.09.2023

Gracias por el trabajo que hacen en Señor los bendiga !!! Yo me conecto cada día , soy cristiana de hace mucho tiempo pero no paro de tener hambre de Dios

Sou do Rio Grande do Sul do Brasil e escuto és uma benção essa rádio!!!! Deus abençoe

Manuel Heredia Diaz

21.06.2023

Porfavor acabo de escuchar a la hermana predicar sobre la raíz de la amargura y los frutos de dios COMO PUEDO VOLVER A ESCUCHARLA PORFAVOR

Hola me gustaría saber cómo puedo hacer para oir la predicacion del pastor Juan Cano que hoy 20 de Mayo por la tarde a predicado la estába escuchando en el coche y estaba haciendo muchísimo bien, pero tuve que bajar del coche

ME ENCANTA DYNAMIS RADIO ... LA ORACIÓN COMPARTIDA DEL PASTOR JUAN ... EL ESTUDIO BÍBLICO DEL PASTOR JUAN ... LA AUDIOBÍBLIA EL VERBO ... Y EL RESTO DE PROGRAMAS ... ¡QUE DIOS BENDIGA A RADIO DYNAMIS!

Antonio Suárez Navarro

02.03.2023

Sería una bendición, para mí seguir esté ministerio en mi iglesia, orar para solicitar a Dios esté proyecto sea su voluntad.

Irina Angelova

27.02.2023

Es tanto lo que aprendo de ña palabra de Dios! Muchisimas gracias de corazon por el trabajo que haceis, gracias a cual conozco a Dios y aumento mi Fe.

Fran Rios Lopez

25.02.2023

Es una bendición poder llegar a esos rincones donde no podríamos llegar, a través de su radio, es muy edificante y una buena forma de mantener congregadas a muchas personas que no podrían hacerlo sin dinamis, lo que no me gusta y tengobque decirlo es que mezclen la política, hablando de los abortos y promocionando huelgas, esas son cosas que no nos corresponde a los cristianos, son de los hombres que no conocen a Dios, nosotros nos manifestamos delante de Dios para orar por y con fé de que si es su voluntad cambiara las cosas. Muchisima bendición y que nuestro Dios les siga prosperando.

Belsy Florez Alvarez

13.12.2022

Gracias por esta emisora..
Information about the radio
Emisora de Radio con la tarea de llevar las buenas nuevas, a transmitir el mensaje de la Reconciliación con Dios a toda nuestra querida Audiencia a través de este medio.

Una programación con contenidos y valores que nos ayudarán en nuestro diario vivir durante las 24 horas del día, Dynamis Radio no solo pretende llegar no solo a una audiencia que conoce a Jesucristo, sino también, a quienes no han tenido la maravillosa experiencia del encuentro con nuestro Salvador.

Te invitamos a continuar conectado con Dios en Dynamis Radio mucho más cerca de Ti.

Que Dios te bendiga.
Radio contacts