Stand with Ukraine. Save peace in the world!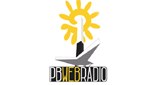 Rádio Paraíba Web
A rádio que combina com você! A Paraíba Web Rádio é um novo veículo de comunicação da região de Guarabira (PB), como primeira estação de rádio web de Guarabira operando profissionalmente desde 2011 no segmento pop/adulto contemporâneo. Nosso conteúdo, portanto, é voltado para o público jovem e adulto.
Show more
TOP songs on Rádio Paraíba Web
Rádio Paraíba Web reviews
Information about the radio
A Paraíba Web Rádio é o mais novo veículo de comunicação do segmento rádio, da região de Guarabira (PB), como primeira estação web operando profissionalmente desde 2011. Após a fase experimental, necessária para aprimorar o conhecimento dos editores nessa plataforma de mídia, o internauta já pode acompanhar nossa programação com qualidade de áudio e, claro, um excelente repertório musical.
Voltada para o segmento pop/adulto contemporâneo, a PB Web Rádio toca desde a boa música paraibana aos hits de sucesso que ocupam as primeiras posições nas melhores rádios do Brasil e do mundo, incluindo temas de novela. A PB Web Rádio é, acima de tudo, mais uma opção para quem gosta e curte música de qualidade.
Além de poder ser acessada em casa, no escritório e no aplicativo móvel, o ouvinte também tem a opção de reproduzir o áudio da PB Web Rádio no interior de um estabelecimento comercial, por exemplo, sendo, assim, uma ótima opção de anúncio para empresários e comerciantes.
A Paraíba Web Rádio segue uma tendência, a virtualização das estações de rádios. Bem vindo a Paraíba Web Rádio!
Missao: apresentar e executar novidades musicais (nacionais e internacionais), e singles clássicos do segmento pop/ adulto contemporâneo em playlists exclusivas.
Visao: garantir conteúdo musical de qualidade voltado para os públicos jovem e adulto; uma comunicação livre e independente - com opinião e notícias -; e promover parceiros e anunciantes.
Valores: atuar com ética e isenção acreditando em nosso conteúdo e no poder do rádio na internet, e respeitar o público e o anunciante, buscando vinculá-los aos nossos produtos.
The Paraíba Web Radio is the newest communication vehicle segment radio, Guarabira (PB) region, as first station web operating professionally since 2011. After the experimental phase, necessary to improve the knowledge of the editors on this platform media, Internet users can keep up with our programming and audio quality, of course, an excellent musical repertoire.
Forward-segment pop / adult contemporary, PB Web Radio plays good music from Paraiba to blockbuster hits that occupy the top positions in the best radio stations in Brazil and the world, including themes of the novel. The PB Web Radio is, above all, more an option for anyone who loves and enjoys good music.
And can be accessed at home, in the office and the mobile application, the listener also has the option to play the audio from PB Web Radio inside a commercial establishment, for example, and thus is a great option for business ad and traders.
The Paraíba Web Radio follows a trend, virtualization of radio stations. Welcome to Paraíba Web Radio!
Radio contacts