Stand with Ukraine. Save peace in the world!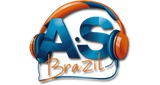 ASBrazil
Porque Rock é música de gente grande!
Show more
ASBrazil reviews
Barata Cichetto

03.03.2020

Ótima
Information about the radio
A Advertising Stage tem a proposta de mapear os profissionais envolvidos na cadeia produtiva do gênero em assessoria de bandas,shows e produção artistica em geral visando ainda a contribuir para a profissionalização e fortalecimento do cenário musical entre outros, estimulando, assim, a organização do setor e a criação de entretenimento.
A Advertisng Stage reúne dados de contatos de empresas e profissionais que prestam os serviços necessários para a atividade de produção na área da música, mais especificamente na cena rocker independente, no Brasil e no mundo. Resultando em uma catalogação que envolve os setores de Estrutura e Técnica, Gravação e Distribuição, Agenciamento e Promoção, Arte e Vídeo, Formação e Prática, Mídia e Circulação.
Radio contacts
Time in Mauá: ,