Stand with Ukraine. Save peace in the world!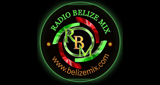 Radio Belizemix
Radio Belizemix is an Internet Radio station broadcasting from Inglewood, California, United States, providing Reggae, Soca, Easy Listening, R&B, Alternative, Jazz, Hits and more. Music.
TOP songs on Radio Belizemix
Radio Belizemix reviews
Christine Garcia

07.01.2023

We cannot wait for Saturday to hear you breds!

Keep up the good work that is always outstanding.

Stéphane prosper Dacosta

07.03.2020

Reggae no dead...Jah bless i and i...peace and more love

Love the music

Very welcoming! Thoughts of home on a Sunday morning came racing back!! Thank you!

Yvonne Clarke-Stamp

25.05.2018

Will you have one of the best radio station on face book and on the radio 24/7 look forward to listing to you at work during the week and on weekend at home you keep it real, and funny keep up the good work it is really great that you are doing something like this for for people like me that a party animal LOL.. and keep good music going all day long love it and love you for keep it going every week thank you very much.

Makavelle Primetime

25.03.2018

Very easy Listening, it's my pleasure to have been introduced to the link. Keep up the extra ordinary great work.
Radio contacts
TEXT : 310-259-7076
https://www.facebook.com/belizemix