Stand with Ukraine. Save peace in the world!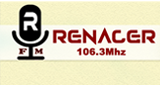 Radio Renacer
Minga Guazú, 106.3 MHz FM
Nosotros somos una radio cristiana, con nuestros principios fundados en los mandamientos y estatutos de nuestro Señor Jesucristo.
Radio Renacer reviews
marshall contreras

17.05.2020

Doctor Juan León Mallorquín, Alto Parana, Paraguay Ahi Vive Maria Belen Un Feliz Cumple Años Que Mañana Cumple Dios La Bendiga Por Favor Vivo En Colombia Le Deseo Un Feliz Cumple Años Att: Ricardo E.