Stand with Ukraine. Save peace in the world!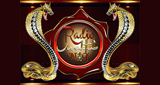 Radio Maktub NJ
Radio Maktub N&J, es una emisora on line (en línea) 24 h. Después de varios años de luchas llenamos espacios a todas las personas que disfrutan en la red, de nuestros programas y música. Con nuestros dos canales "Radio Maktub NJ" (Con programas y Música de todos los estilos de siempre) "Radio Maktub NJ2" (Con música mas actual y programas diferidos de otras Emisoras que compartimos programaciones Variadas y actuales)
Show more
TOP songs on Radio Maktub NJ
Radio Maktub NJ reviews
La mejor compañía

Radio Maktub NJ y NJ2

01.01.2020

Feliz Año 2020 a todos con los mejores deseos.. Gracias por escucharnos. Siempre trabajando para usted.

Felices Fiestas !!

Felices Fiestas!! con Musica Navideña!!

Buena y Variada!!
Information about the radio
Es una emisora, altruista y sin ánimo de lucro, donde la colaboración de todos es primordial, para enriquecer toda la programación, variada y temática con plena libertad de expresión, dentro de un contexto basado en el respeto, con argumentaciones que no se manejan, con la imposición y el insulto. Pensamos que un debate es una exposición de opiniones no una imposición de las mismas.

Las Tertulias serán en Directo y en ellas vuestra participación es importante, podréis formar parte de ellas por "Skype" siguiendo las instrucciones que hay en la Web.

En nuestra programación que vamos variando, encontraréis todo tipo de secciones muy interesantes, la diversidad es uno de los condimentos más habituales. No somos de un solo color., sino de muchos un gran abanico multicultural. Pero mejor... conocernos y vosotros mismos tendréis una opinión personal de Radio Maktub N&J.

Nuestra gratitud a todas las personas que en un momento u otro han sido participes y creadores de programas a lo largo de estos años. Unos van otros vienen y queremos darle las Gracias por haber formado parte de esta Familia radiofónica.
También nuestro agradecimiento, a esos colaboradores que nos han brindado el permiso de emitir sus programas, ya que gracias a ellos podemos ofrecer magníficos temas variados.

Seguiremos en nuestra lucha con todas las vicisitudes que se nos presenten para llevar a cabo esta Radio, la cual os invitamos, con todo nuestro cariño.

Gracias por estar ahí.
"Mejor Compartir que Competir"

Nuestro Eslogan "Ni mejores ni peores... simplemente diferentes
Radio contacts