Stand with Ukraine. Save peace in the world!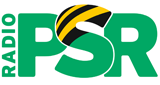 Radio PSR Private Chillout
Ob Jung oder Alt - RADIO PSR ist das Sachsenradio für die gesamte Familie, das Gute-Laune-Rezept für den ganzen Tag! RADIO PSR ist 100 % Sachsen mit dem Supermix für Sachsen. Der Sender bietet beste Unterhaltung mit dem einzigartigen Sinnlos-Telefon oder den unverwechselbaren Sachsensongs – beides Originale von Kult-Moderator Steffen Lukas. Und: immer fünf Minuten früher informiert mit den Nachrichten!
Radio PSR Private Chillout reviews
Radio contacts
https://www.instagram.com/radiopsr/
https://www.youtube.com/user/radiopsrsachsen