Stand with Ukraine. Save peace in the world!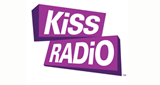 KiSS Radio
KiSS Radio New music first with fewer commercials! Home to commercial FREE Mondays. Partying in Chilliwack, Abbotsford and Vancouver!
Show more
KiSS Radio reviews
Riley Griffith

14.07.2022

This is now sonic not kiss radio fix the page

Meredith Straughn

09.07.2022

You do what they told ya 😜

Melissa Bonacci

07.07.2022

10 out of 10 do not recommend..they stopped playing Rage ...

I feel like the quality has recently gone down.

Boo! I came on here to listen to my favorite song from Rage... Disappointed like a mf... Best regards from texas

I'm out Raged!

Came to dedicate Rage Against the Machine to my dog Queenie. Nope.

Came for rage against the machine and some dude is okaying smashing pumpkins, 10/10 bye

Brendan Gilleese

01.07.2022

Came for RATM and was served Florence + The Machine. Terrible service. I shall not be back.

I literally only tuned in to hear RATM. Instead I hear some DJ speaking. What a let down. Not tuning in again
Information about the radio
CKKS-FM is a Canadian radio station. Owned by Rogers Media, licensed to Chilliwack, British Columbia and operating at 107.5 FM and 640 watts in that city, the station's main studios and listening area are in Metro Vancouver, where its rebroadcasting transmitter CKKS-FM-2 operates at 104.9 FM on 31,000 watts of power atop Mount Seymour (its studios are located at 2440 Ash Street in the Fairview neighbourhood of Vancouver).
Radio contacts
Main Office Line: 604-877-6357