Stand with Ukraine. Save peace in the world!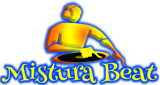 WEB Rádio Mistura Beat
Sejam bem-vindos ! A Rádio MISTURA BEAT, atualmente em parceria com o blog HUMBERTO DISCO FUNK, foi criada com o objetivo de proporcionar um leque de opções musicais, mantendo a sua dinâmica e foco no gênero autêntico do funk music, executando obras dos mais consagrados cantores internacionais, sem deixar, é claro, de manter o compromisso nas informações referentes a toda essa trajetória. Aqui você escuta, ainda, segmento musical do Soul Music, Pop Internacional, Lentas e o marcante MIAMI BASS.
WEB Rádio Mistura Beat reviews